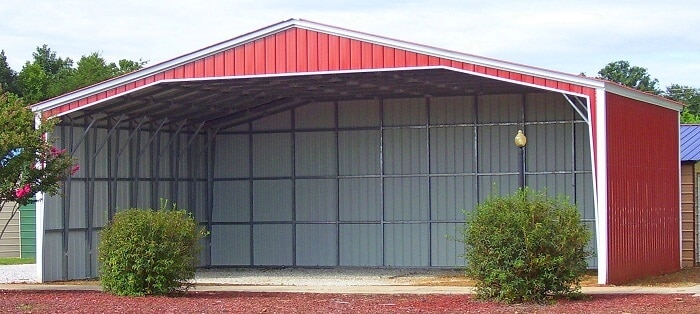 These metal carports and buildings measure 32′ wide and 40′ long, for a total of 1,280 square feet of covered storage space. The 32 x 40 metal carports are fully braced for additional strength and come certified for 140 mph winds and 35 psf. An optional upgrade to 105 mph and 65 psf is available for those who live in a state that receives more than 35 psf snow load.
Be sure to choose the FL 170 mph upgrade option if you live in Florida so your building is built to that state's code.
Each 32×40 metal building is anchored using either mobile home or concrete anchors and rebar. The location for your carport or metal building must be within 3″ of level for us to install. A telescopic forklift capable of lifting 6,000 pounds and rising 10′ higher than your building's legs will be required to assist with installation.
Our 32 x 40 metal buildings include several customization options so you can create your perfect metal garage or carport. This includes the choice of 16 different colors for your metal building's roof, trim, and sides if they're enclosed.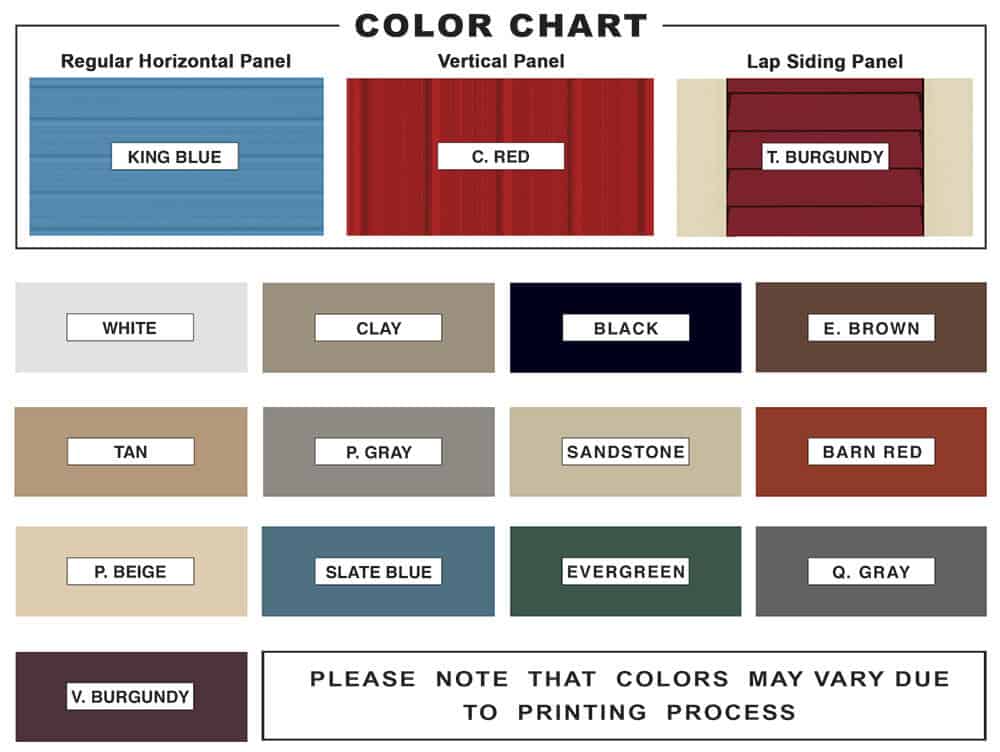 The 32×40 vertical-roof steel carports and metal buildings are built using 8′ legs, but these can be increased by 2′ increments up to a total height of 20′. Additionally, customers may choose to partially or fully enclose the gables, sides, and ends of their carport.
Every 32 by 40 vertical-roof carport order includes free delivery and installation in the following states:
Alabama
Arkansas
Georgia
Indiana
Kentucky
Kansas
Louisiana
Maryland
Missouri
Mississippi
North Carolina
Ohio
Oklahoma
Pennsylvania
South Carolina
Tennessee
Texas
Virginia
West Virginia

A 16% deposit is due when you order a 32 x 40 carport or metal building from Alan's Factory Outlet. This can be paid either by credit card or check. Then, 50% of the remaining balance will be due when you schedule your delivery date. The remainder is due upon delivery and installation of your new metal building. A copy of your order will be emailed to you once it has been submitted to review and approve before delivery.
You may also request blueprint drawings of your 32 x 40 steel building to assist in securing a building permit if necessary. Please allow 3 to 4 business days after submitting your request for blueprints to arrive via email.

You can customize and order your 32×40 metal carport or building online now, or you can give us a call toll-free 1-800-488-6903 with any questions.