16 color options to choose from
Leg heights from 6 to 16 feet
Sides, gables, and back can all be left open, partially closed, or fully closed
Certified for 140 mph wind and 35 psf snow load
1,200 square feet of storage space.
Order your own custom 24×50 vertical-roof metal carport today and get free delivery and installation!
Alan's Factory Outlet 24×50 vertical roof carport is 24' wide by 50' long and has 1200 square feet of covered storage space.  Please feel free to call a customer service representative today at 1-800-488-6903 with any questions about the carports.
The 24×50 vertical roof metal carports from Alan's Factory Outlet are highly customizable and built to last. Each carport is secured in place with either mobile home anchors or concrete anchor bolts and is certified for 140 mph winds and 35 psf of snow due to its tight screw pattern. We also use 14-gauge 2 1/2″x2 1/2″ square tubing for the framing to create a sturdy and dependable carport. Customers can also opt for 2 ¼"x 2 ¼" 12-gauge tubing instead, which comes with a 20-year rust-through warranty.
Your 24 by 50 vertical-roof metal carport can be built with a 6-foot leg height or taller, increasing in 1-foot increments up to 16 feet. Standard 24 x 50 metal carports come with open sides, gables, and ends, but you can also partially or fully enclose one or all of these.
You can also choose from 16 different color options for the roof and trim. If you choose to enclose the sides or ends, colors can be selected for those as well.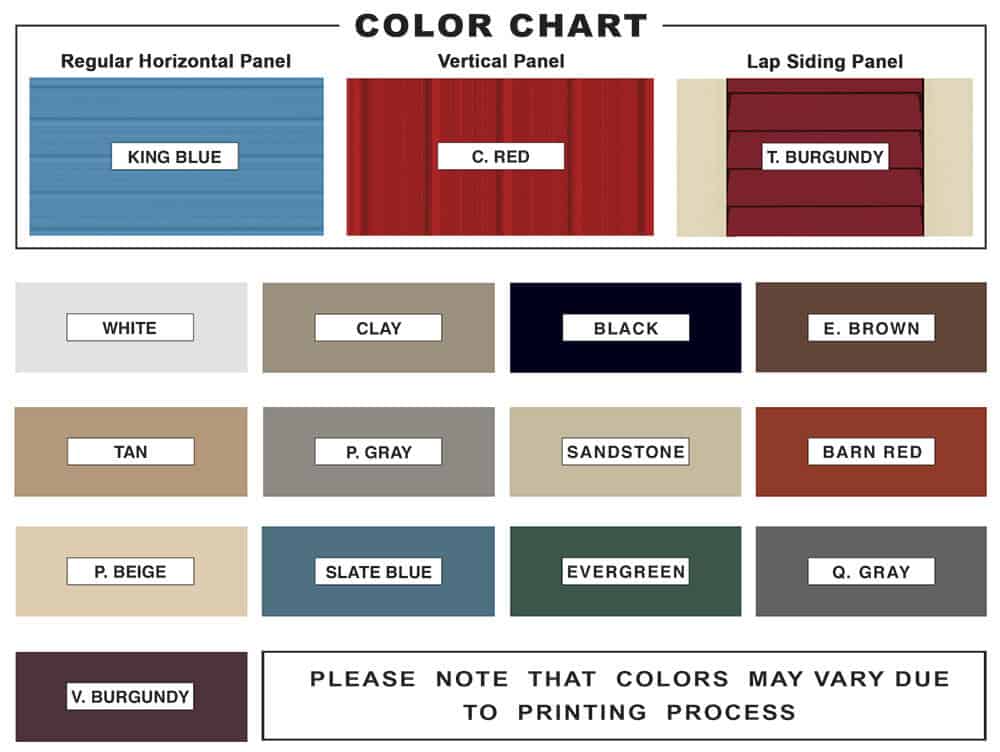 Each 24×50 metal carport includes free delivery and installation in the following states:
Alabama
Arkansas
Georgia
Indiana
Kentucky
Kansas
Louisiana
Maryland
Missouri
Mississippi
North Carolina
Ohio
Oklahoma
Pennsylvania
South Carolina
Tennessee
Texas
Virginia
West Virginia
A 10%-17% deposit will be due upon ordering your 24×50 vertical-roof metal carport. This can be paid by either credit card or a mailed check. The remaining balance for your order will be due once your carport has been successfully delivered and installed.
Blueprint drawings of your custom 24×50 metal carport can also be emailed to you upon request to satisfy any building permit requirements. Please allow 3-4 business days for delivery after submitting your request.
Below, you will find a picture showcasing the vertical roof style. This roof style is specifically designed to allow for snow and rain to easily slide off and reduce build-up.

Order your 24×50 vertical-roof metal carport online now, or give us a call at 1-800-488-6903.