The 24 by 40 vertical roof carports from Alan's Factory Outlet are dependable and highly customizable metal buildings. They are constructed using 14-gauge 2 1/2″ by 2 1/2″ square tubing, but customers can opt for 12-gauge 2 1/4″ by 2 1/4″ tubing instead, which comes with a 20-year rust-through warranty. This, combined with our anchoring process that uses rebar, mobile home anchors, or concrete anchor bolts to secure your carport in place, certifies the structure for 140 mph winds as well as 35 psf of snow.
Each 24×40 vertical-roof carport is also designed with 6′ legs as the standard. These legs, however, can be increased to 16′ in 1′ increments to allow for greater clearance when needed. Customers may also choose to partially or fully enclose the sides, gables, and ends, which are open on the standard model.
When customizing your 24 x 40 metal carport, you'll also be given the opportunity to select the color of the roof and trim from 16 different options. If you choose to enclose the sides of your carport, you can select a color for those as well. The metal colors are approximate and may vary.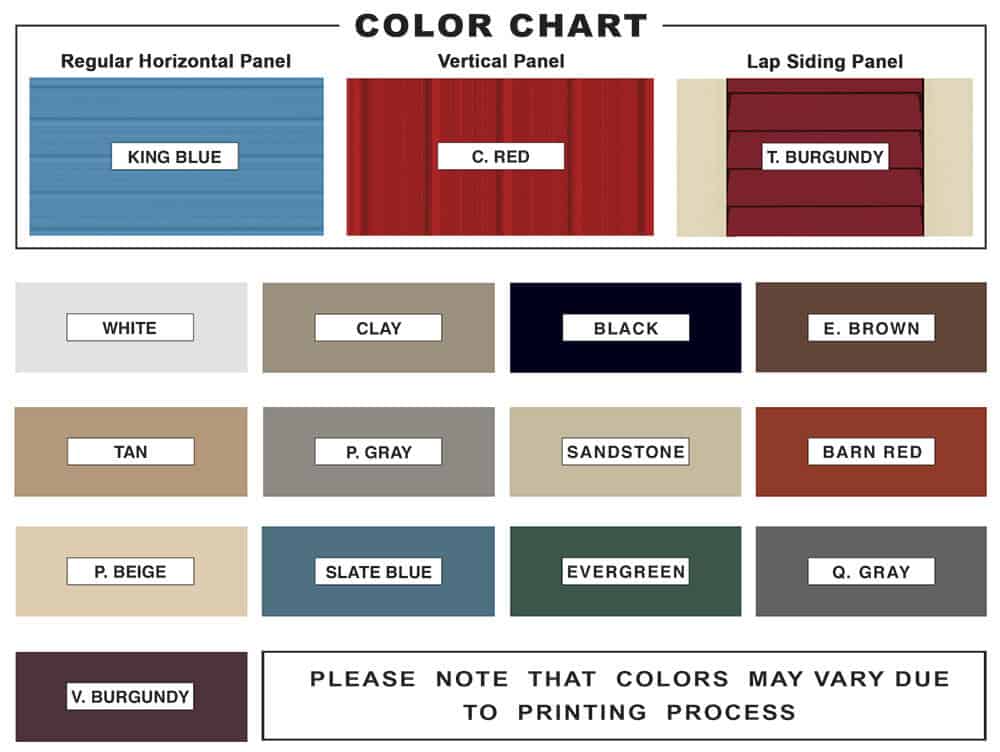 All orders for 24 x 40 vertical-roof metal carports include free delivery and installation in the following states:
Alabama
Arkansas
Georgia
Indiana
Kentucky
Kansas
Louisiana
Maryland
Missouri
Mississippi
North Carolina
Ohio
Oklahoma
Pennsylvania
South Carolina
Tennessee
Texas
Virginia
West Virginia
*Delivery may not be possible in all regions.
A 10% to 17% deposit will be due when your order is placed. This can be paid with either a credit card or check. The remaining balance for your carport will be due upon its delivery and installation. A copy of the order will also be emailed to you for your review and records.
*The metal carport prices are subject to change without notice.
To help aid with any building permit requirements in your area, we also make blueprint drawings available via email upon request. These blueprint drawings generally take 3 to 4 business days to be delivered once your request has been submitted.
Below, you will find a picture of a carport using a vertical-style roof. This is to give you an idea of how the roof looks but not your particular carport. The carport featured in the image has an optional 3′ panel on each side as well as enclosed gables.
Place an order for your custom 24×40 vertical-roof carport online now, or feel free to give us a call at 1-800-488-6903 to speak with a service representative.