The 24×20 vertical-roof metal carports from Alan's Factory Outlet come with 480 square feet of storage space and a wealth of customizable options. Everything from the choice of color to enclosing one or all sides is up to the customer. You can even alter the height of your 24×20 carport if you wish. They are designed using 6′ legs, but these legs can be increased in 1′ increments up to 16′ to create an RV carport or storage space for large equipment. Order your 24×20 metal carport online today, or contact us with any questions or concerns at 1-800-488-6903.
Alan's Factory Outlet 24×20 vertical roof carport is 24' wide by 20' long and has 480 square feet of covered storage space.  Please feel free to call a customer service representative today at 1-800-488-6903 with any questions about the carports.
Our 24×20 vertical-roof metal carports are built to your specifications using materials that are designed to last. When you order a 24×20 metal carport from us, you can customize your building in several different ways.
Each 24 by 20 vertical-roof metal carport features:
Certification for 140 mph winds and 35 psf of snow
14-gauge 2 1/2″ by 2 1/2″ square tubing for the framing, with an optional upgrade to 12-gauge 2 1/4″ by 2 1/4″ tubing with a 20-year rust-through warranty available
6′ legs that can be increased up to a total of 16′
Options to partially or fully enclose sides, ends, and gables
16 colors to choose from for the roof, trim, and sides (if added)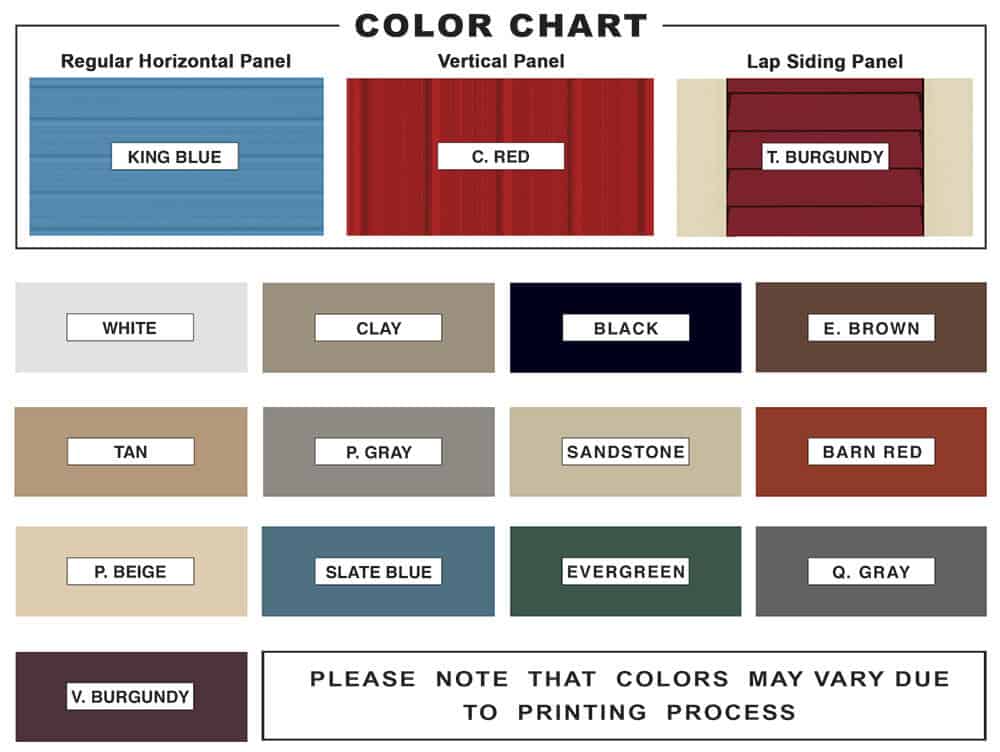 In addition to these features, every 24×20 metal carport also includes free delivery and installation in Alabama, Arkansas, Georgia, Indiana, Kentucky, Kansas, Louisiana, Maryland, Missouri, Mississippi, North Carolina, Ohio, Oklahoma, Pennsylvania, South Carolina, Tennessee, Texas, Virginia, and West Virginia.
Once you place the order for your new 24×20 metal carport, a deposit of 10%-17% of its total cost will be due. This can be paid either by credit card or check. The remained of your balance won't be due until the carport has been delivered and installed. We will also supply you with a copy of your order before delivery so you can verify that all of the details are correct.
Blueprint drawings of your 24 x 20 carport are also available via email upon request to help with securing any necessary building permits prior to installation. The blueprints will require approximately 3-4 business for delivery after your request has been submitted.
Customize and order your new 24×20 vertical-roof metal carport online now or by giving us a call at 1-800-488-6903.