Our 18×40 vertical-roof metal carport comes standard with 6-foot legs, but when you shop with Alan's Factory Outlet, you can fully customize your carport any way you'd like. For instance, a 40-foot-long carport is ideal for storing an RV, and we make it simple to buy an RV carport that's as tall as you need: We can build yours up to 16 feet tall! You can also partially or fully enclose your 18 by 40 carport; for instance, the carport pictured here has 3-foot panels on both sides. Create your own custom carport that's exactly what you need and get free shipping and installation today!
Alan's Factory Outlet 18×40 vertical roof carport is 18' wide by 40' long and has 720 square feet of covered storage space.  Please feel free to call a customer service representative today at 1-800-488-6903 with any questions about the carports.
Each 18 by 40 vertical-roof carport from Alan's Factory Outlet is constructed from durable metal and is certified for 140 mph winds and 35 psf of snow. Our carports are made with sturdy 14-gauge tubing, but you can also upgrade to 12-gauge tubing if you prefer. Metal carports are then anchored to the ground on your property with rebar and mobile home anchors or with concrete anchors. Delivery and installation are included, but your site must be within 3 inches of level or we will not be able to set up your new carport.
Our 18×40 vertical-roof metal carports are built using 6′ legs, but the leg height can be increased in 1′ increments up to 16′. You may also choose to enclose the gables, one or more sides, or the entire structure. And you can also select from 16 colors to apply to the trim and roof of your 18 by 40 metal carport. If you choose to enclose the gables and/or sides, you may choose a color for those as well.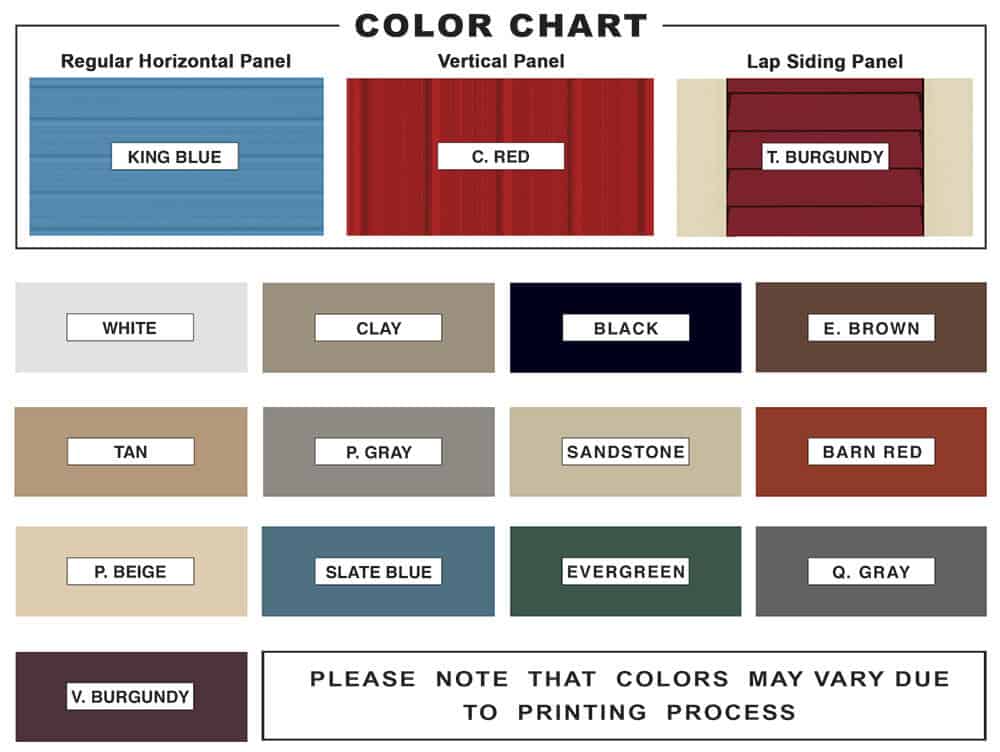 Our 18×40 carports come with free delivery and setup in Alabama, Arkansas, Georgia, Indiana, Kentucky, Kansas, Louisiana, Maryland, Missouri, Mississippi, North Carolina, Ohio, Oklahoma, Pennsylvania, South Carolina, Tennessee, Texas, Virginia, and West Virginia. All you'll need to do is design and order your 18 x 40 vertical-roof metal carport and give us a 10%-17% deposit, which can be paid with a credit card or check. The remaining balance for your carport is due once it has been delivered and installed.
Do you need blueprint drawings to show your local building department to satisfy local codes? We'll gladly provide them upon request. Just let us know and we'll email them to you within a few business days.
Below is a picture of a vertical-style roof so you can have a general idea of how your 18×40 carport's roof will look. This particular carport in the image also includes enclosed gables and a 3′ panel on either side.
Order your 18 x 40 vertical-roof metal carport online now or by calling 1-800-488-6903.