Our 18 x 40 vertical-style metal garages are built to last with a total storage space of 720 square feet. The building materials are all metal, with framing constructed using 14-gauge 2 1/2″ by 2 1/2″ square tubing that can be upgraded to a thicker 12-gauge tubing, which also includes a 20-year rust-through warranty.
Each 18 by 40 vertical-roof metal garage is certified for 140 mph winds and 35psf. This is due to our free anchoring process that's included with every order. We use rebar and mobile home anchors to secure your garage to the ground, concrete anchor bolts for cement, and rebar for asphalt. In order to install your metal garage, its flooring must be within at least 3″ of level.
All of our 18×40 steel garages are also completely customizable. For an additional cost, you can select optional features such as increased height, garage doors, windows, walk-in doors, and more. You may also choose the colors for your garage's roof, trim, and sides from 16 different choices. Color options may vary.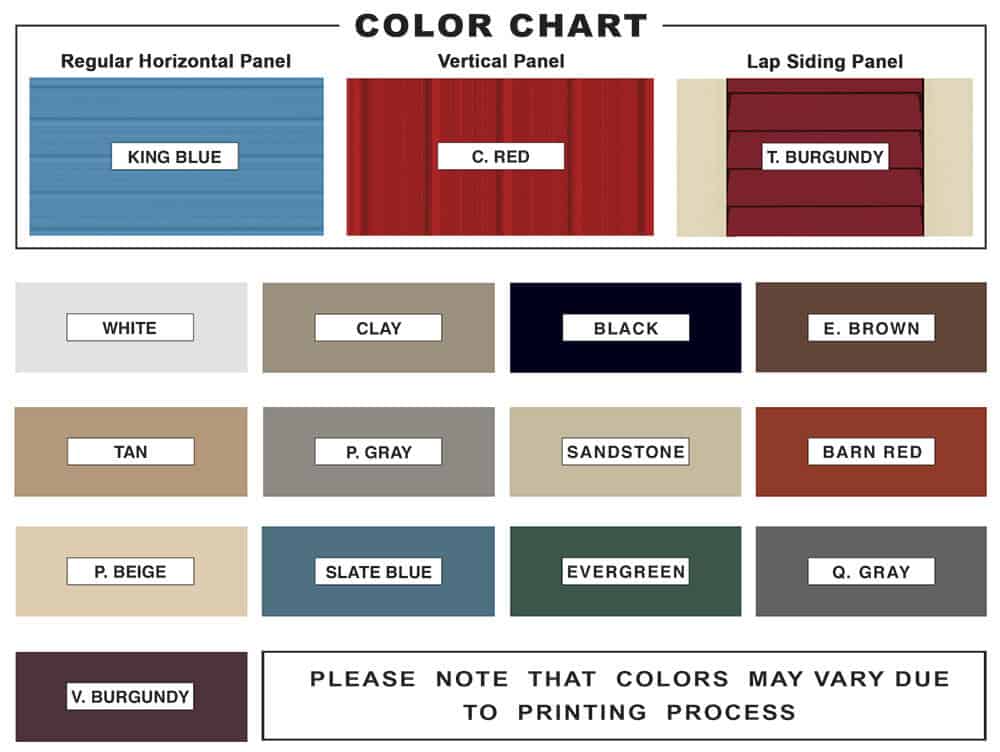 Every 18 x 40 vertical-roof metal garage comes with free delivery and installation in Alabama, Arkansas, Georgia, Indiana, Kentucky, Kansas, Louisiana, Maryland, Missouri, Mississippi, North Carolina, Ohio, Oklahoma, Pennsylvania, South Carolina, Tennessee, Texas, Virginia, and West Virginia. Delivery may be restricted in certain regions.
A 10% to 17% deposit of your metal building's cost will be due when your order is submitted. The remaining balance will be due once your garage has been delivered and installed. These payments can both be paid with either a check or credit card. You will also receive a copy of the order to review when you first place it.
*The metal garages are subject to change without notice.
Additionally, we make blueprint drawings available via email upon request for any building permit need. These will take approximately 3-4 business days to be delivered once you have made your request.
The up-and-down design of the vertical roof style allows snow and rain to easily slide off.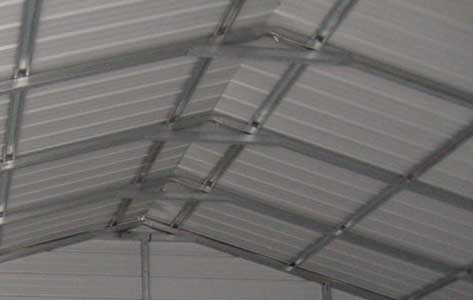 The vertical-roof metal garage is the strongest metal building we offer due to the cross bracing we use to attach the roof to the main structure.
Customize and order your new 18×40 vertical-roof metal garage online 24/7, or feel free to give us a call toll-free at 1-800-488-6903.