This metal building is 60′ long by 300′ wide, is fully braced for additional strength, and has a total covered storage space of 18,000 square feet. The standard model is certified for 140 mph winds and 35 PSF, but an optional upgrade to 105 mph and 65 PSF is available for an additional cost.
Florida residents should be sure to choose the 170 mph upgrade option so the 60×300 metal building is constructed to meet the Florida state code.
The 60 x 300 metal buildings also include blueprint drawings to assist with any building permit requirements.
To securely install the 60 by 300 metal building, we use mobile home anchors for ground surfaces, concrete anchor bolts for cement, and rebar for asphalt. Before your new metal building is installed, its location will need to be made within 3″ of level. If it's not, we will not be able to install it.
All of our 60 x 300 metal buildings can be created in the style and size you select. You can choose to enclose the sides, gables, and ends to create a metal garage, you can leave them open to create a carport, or you can partially close them. You can also choose to increase your metal building's legs from the standard 8′ up to 20′ in 2′ increments. Other customizable options on our 60 by 300 steel buildings include various, doors, windows, and more to choose from for an additional cost.
The 40′, 50′, and 60′ wide structures from Alan's Factory Outlet are constructed with a vertical roof, vertical ends, and vertical sides. However, we do offer the option of having your metal building built with metal lap siding instead.
The 60×300 metal buildings offer 16 color options to choose from for your roof, trim, and sides.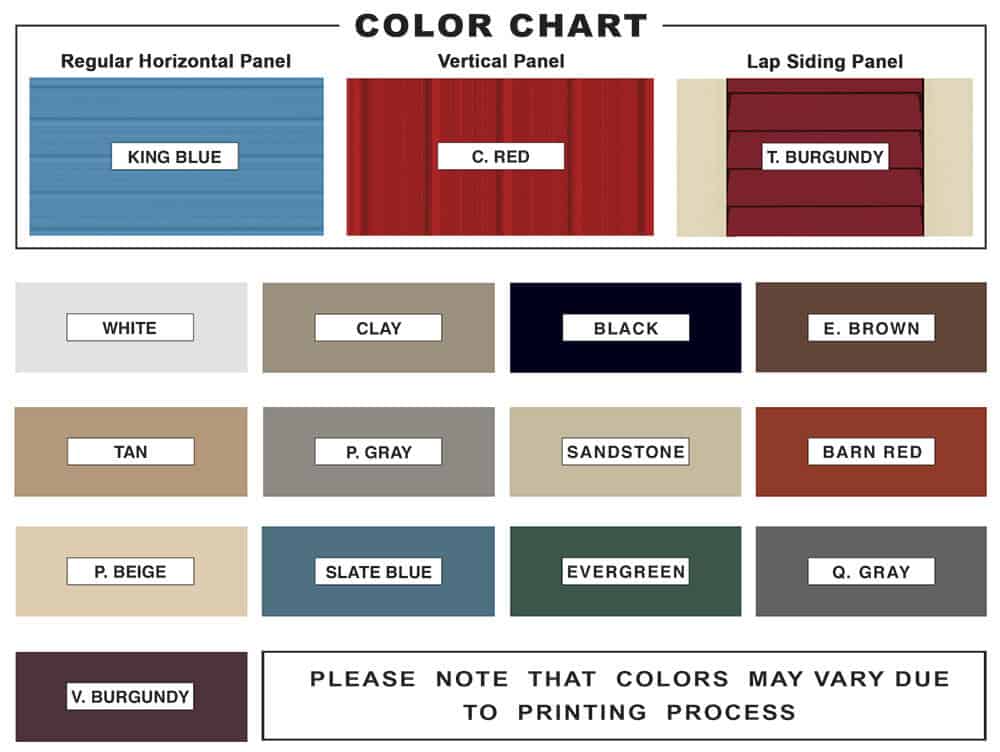 Each order for a 60 x 300 metal building comes with free delivery and installation in:
Alabama
Arkansas
Georgia
Indiana
Kentucky
Kansas
Louisiana
Maryland
Missouri
Mississippi
North Carolina
Ohio
Oklahoma
Pennsylvania
South Carolina
Tennessee
Texas
Virginia

When you order your 60×300 metal building, we will email you a copy of the order to review. A 16% deposit will also be due at this time. Following that, a payment for 50% of the remaining cost will be owed when your delivery is scheduled. The final payment for your remaining balance will be due once your 60×300 metal building is delivered and installed.

Customize and order your 60 x 300 metal building online today or feel free to call us with any questions or concerns at 1-800-488-6903.