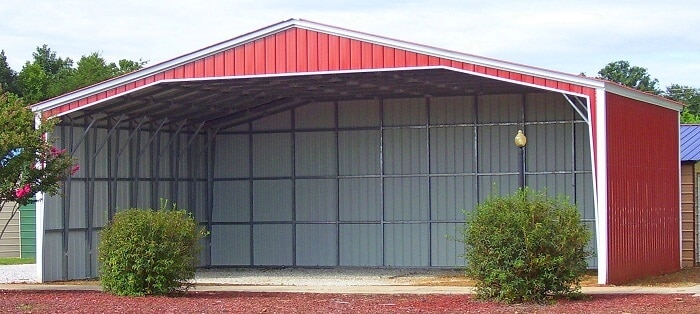 The 32 by 24 vertical-roof steel carports are reliable storage structures that are designed to last. These all-metal triple-wide buildings are constructed using 2 1/2″ by 2 1/2″ 14-gauge square tubing for the framing and are fully braced for maximum strength and durability. Customers may also choose to upgrade to a thicker 12-gauge tubing with a 20-year rust-through warranty if they so choose.
Each 32 x 24 steel carport is anchored using either rebar, mobile home anchors, or concrete anchor bolts depending on its location. The area of installation needs to be within 3″ of level in order for us to install the building.
Due to our construction and anchoring processes, the 32×24 metal carports and metal buildings are certified for 140 mph winds and 30 psf of pressure. However, if your state commonly receives heavy snowfall, you may want to consider the optional upgrade to a model that's certified for 105 mph winds and 65 psf of snow for an additional cost.
Additionally, those ordering a 32×24 steel carport or metal building in Florida will need to select the FL 170 mph upgrade option to ensure that it's built to Florida's code.

All of our 32×24 steel carports and metal buildings are initially designed to use 8′ legs, but customers may choose to increase them if they wish. These legs can be raised in 2′ increments up to a maximum height of 20′.
Other optional features for our 32 x 24 steel carports and metal buildings include enclosing the sides and/or gables to create a metal garage, adding doors and/or windows, and selecting a color for the roof, trim, and sides. There are 16 color options in total to choose from, but these options may vary.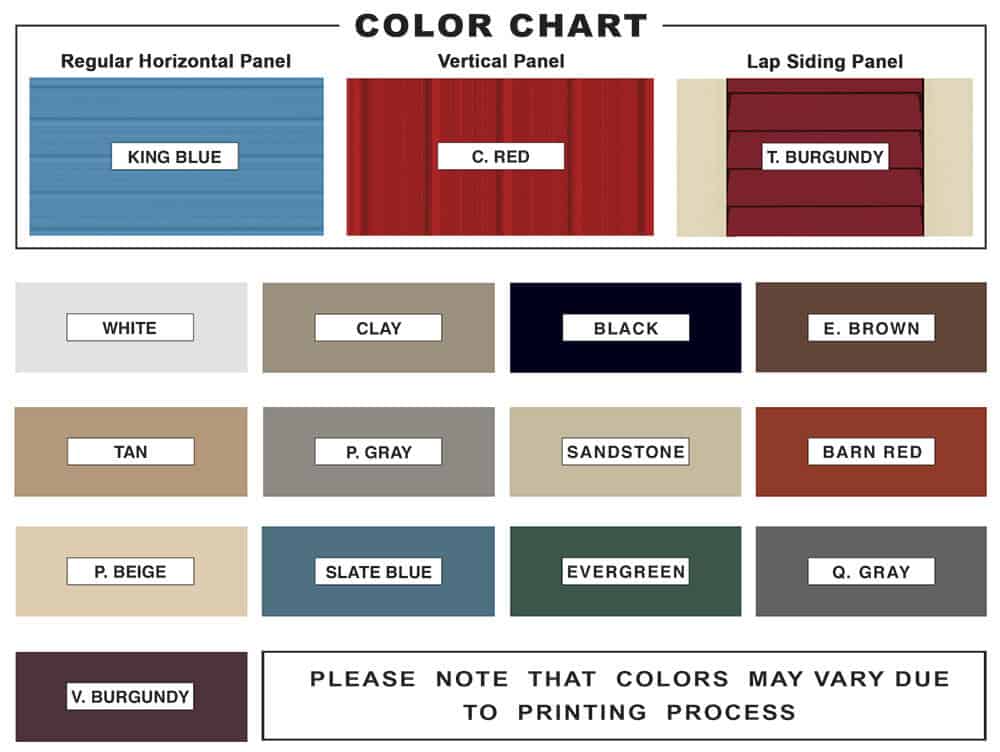 All of our 32×24 metal carport and metal building orders come with free delivery and installation in Alabama, Arkansas, Georgia, Indiana, Kansas, Kentucky, Louisiana, Maryland, Mississippi, Missouri, North Carolina, Ohio, Oklahoma, Pennsylvania, South Carolina, Tennessee, Texas, and Virginia. Delivery may not be possible in all locations.
For metal carports and metal buildings of this size and weight, a telescopic forklift will need to be used during installation to assist our installers. It will need to be capable of lifting 5,000 pounds and raising 10′ higher than the legs on your steel carport.

When you place the order for your 32×24 metal carport or metal building from Alan's Factory Outlet, a deposit of 16% of its total cost will be due. Half of its cost will be due when your delivery is scheduled, and the remaining balance will be due once your new steel building has been delivered and installed. These payments can be made by either credit card or check.
You will also receive a copy of your order once it's placed for you to review and approve before delivery.
The metal carport prices are subject to change without notice.
Design and order your custom 32×24 metal carport or building online now, or feel free to give us a call toll-free at 1-800-488-6903 with any questions or concerns.