Our 30×40 vertical-roof triple wide metal carports come with:
Leg heights between 6 and 16 feet
Options to enclose sides, gables, and/or ends
1,200 square feet of space
A wide array of custom options
Order yours online today, or feel free to contact our knowledgeable Alan's Factory Outlet staff at 1-800-488-6903 with any questions you may have. We'll help you get exactly what you're looking for!
The 30 by 40 vertical-roof triple-wide metal carports from Alan's Factory Outlet also include several customizable features to make them the perfect solution to any of your storage problems. Our 30 x 40 vertical-roof carports are constructed with 6′ legs, but these can be altered in 1′ increments up to a total height of 16′, making them great for RV storage. We also give customers the option of partially or fully closing a metal carport's sides, gables, and/or ends, meaning that you can turn yours into a full garage if you wish. Your triple-wide carport will be custom-built in your preferred size and style and with the options you want. You also get to choose between 16 different colors for the roof and trim colors, as well as the sides and ends if they're enclosed.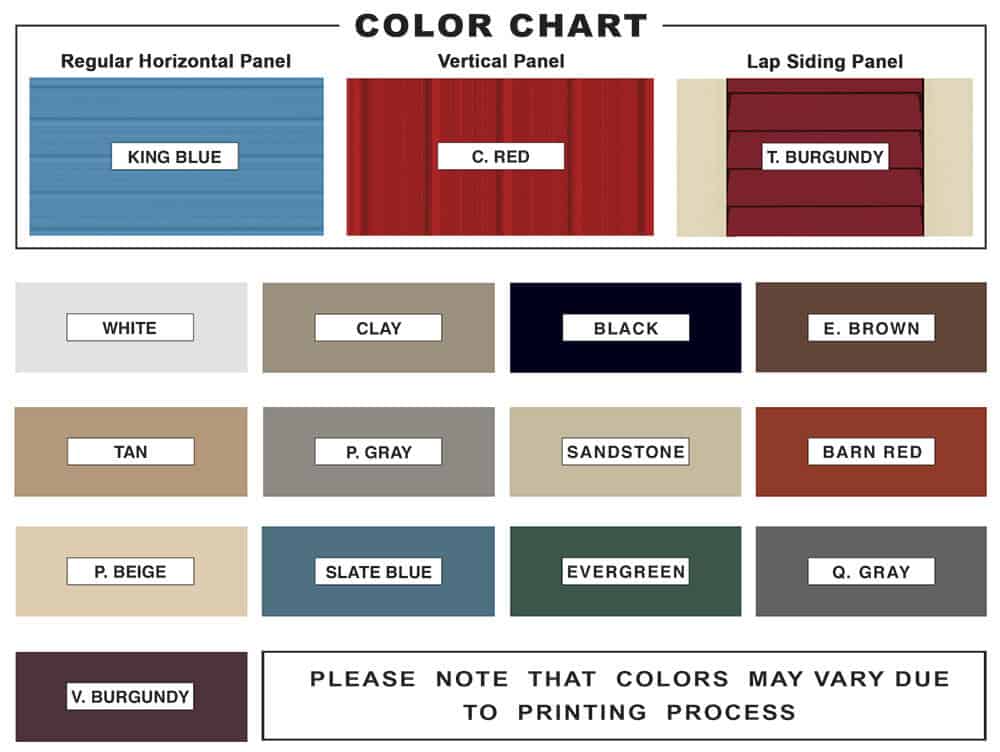 Delivery and installation are included at no extra cost in Alabama, Arkansas, Georgia, Indiana, Kentucky, Kansas, Louisiana, Maryland, Missouri, Mississippi, North Carolina, Ohio, Oklahoma, Pennsylvania, South Carolina, Tennessee, Texas, Virginia, and West Virginia. A 10%-17% deposit is due when you order your 30×40 carport, payable by check or credit card; the remaining balance is due upon delivery and installation of your new carport.
Blueprint drawings of your custom 30×40 carport are also available upon request if you need them to comply with local codes. Please allow around 3 to 4 business days after ordering for your blueprints to arrive via email.
Order your 30×40 metal carport online now, or call Alan's Factory Outlet at 1-800-488-6903. We can help you get the storage structure you need at a great price!