This 12×20 carport is two feet wider than a 10×20 carport, giving you enough space to open your car doors without hitting the carport frame.
When you buy 12×20 carports from Alan's Factory Outlet, you can choose from a wide variety of customization options, including height and color.
Each Alan's Factory Outlet 12 by 20 vertical-roof carport is 12′ wide and 20′ long for a total of 240 square feet of space, and all 12×20 vertical-roof metal carports come with 6-foot legs as the standard. However, you'll have the option to increase them to a total height of 16 feet in 1-foot increments. You can also close one or both gables, close the back, or fully enclose the structure to make it a metal garage.
Please feel free to call us today at 1-800-488-6903 with any questions about our carports. We're here to help!
These metal carports are 12′ wide by 20′ long with a total internal storage space of 240 square feet. They are also built tough using high-quality metal and are certified for 140 mph winds and 35 psf of snow. We accomplish this by using a tight screw pattern in each carport's construction and then anchoring the finished product. The carports are anchored for free with mobile home anchors and rebar or concrete anchor bolts. If you need blueprint drawings to satisfy local regulations, we can also supply those upon your request by email: Please allow 3 to 4 business days for delivery after the request.
Our 12 x 20 carports use 2 1/2″ by 2 1/2″ 14-gauge square metal tubing. You may also opt for 2 1/4″ by 2 1/4″ 12-gauge tubing instead. The 12-gauge metal tubing also includes a 20-year rust-through warranty.
Our carports are custom-built in the size and style you choose and with the options you want. You can choose between 16 different colors for the roof and trim. And if you close the sides or ends, you also get to pick which color you want those elements to be.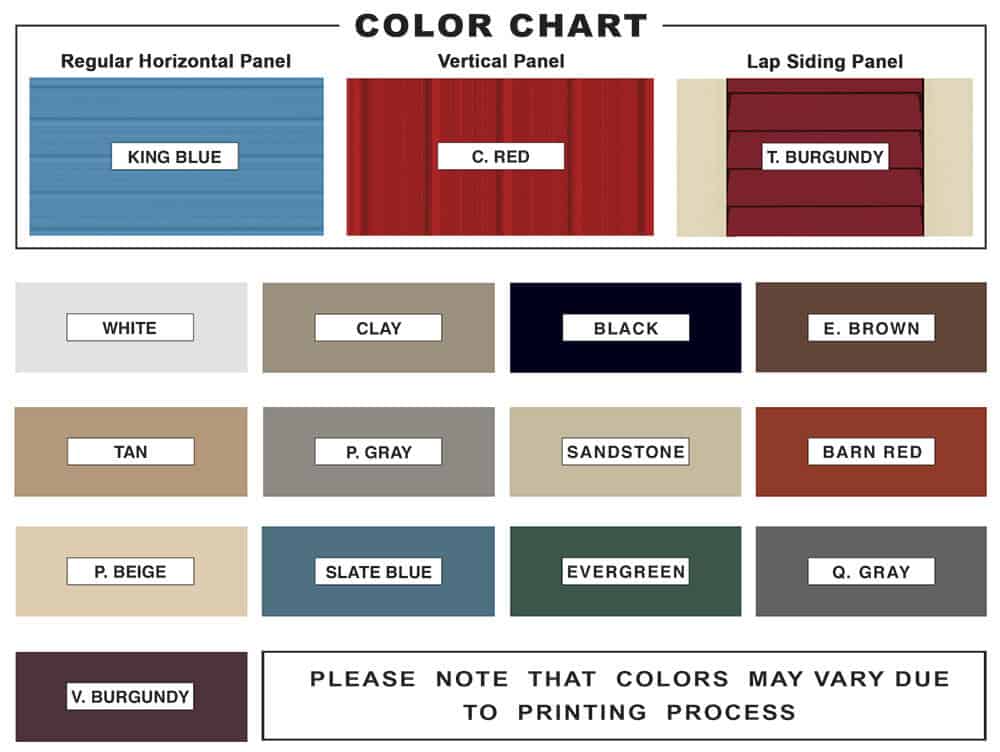 Each 12 x 20 carport order includes free delivery and installation in Alabama, Arkansas, Georgia, Indiana, Kentucky, Kansas, Louisiana, Maryland, Missouri, Mississippi, North Carolina, Ohio, Oklahoma, Pennsylvania, South Carolina, Tennessee, Texas, Virginia, and West Virginia. Make sure that your carport's location is within 3 inches of level before we arrive.
A 10%-17% deposit is due upon ordering your 12 by 20 carport, payable by credit card or check. The remaining balance for your carport isn't due until it has been delivered and installed. A copy of the order will be sent to you for review and approval once your order has been submitted.
The picture below will give you an idea of what your carport's vertical roofline will look like. This image is not an exact size and design match for our 12 x 20 metal carports; this particular carport has optional gables and a 3-foot panel on both sides.
Order your 12×20 vertical-roof metal carport online now or by calling us toll-free at 1-800-488-6903.