This 12×20 garage is 2 feet wider than a 10×20 garage, giving you enough space to open your doors without hitting the garage walls.
The 12 by 20 regular-style metal garage from Alan's Factory Outlet is a sturdy storage structure you can depend on. It comes equipped with 9′ legs and 240 square feet of storage space. Its framing is constructed using 14-gauge 2 1/2″ by 2 1/2″ square tubing, but customers can select 12-gauge 2 1/4″ by 2 1/4″ tubing instead that comes with a 20-year rust-through warranty.
Depending on your garage's location, our installation process uses rebar, mobile home anchors, or concrete anchor bolts to secure it in place. This, combined with the garage's tight screw pattern, certifies it for winds of up to 140 mph as well as 35 psf. In order for us to install a 12×20 metal garage, its flooring must be level or within at least 3″ of it.
In addition to its structural integrity features, the 12 x 20 regular-style garage offers several optional features as well. During your ordering process, you'll be able to select from a variety of custom options, including a garage door, taller sides, windows, walk-in doors, and more. You also be able to choose from 16 different color options for the trim, roof, and sides of your new metal garage. The metal color selection for our garages is approximate and may vary.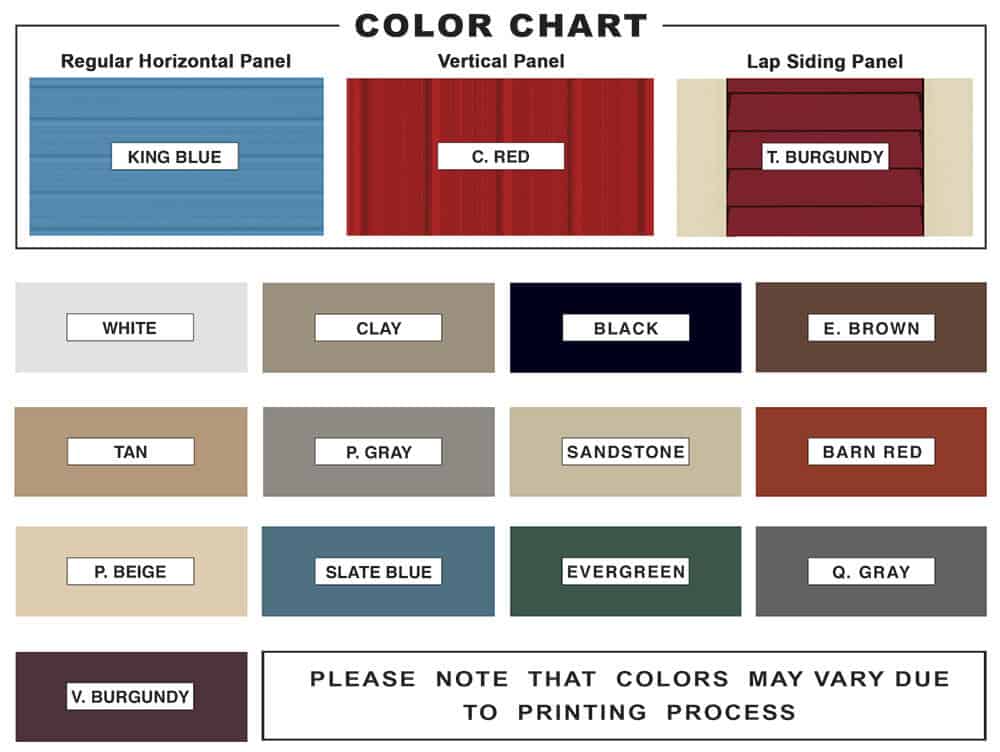 Each 12×20 steel garage order also comes with free delivery and installation in select states. These states are:
Alabama
Arkansas
Georgia
Indiana
Kentucky
Kansas
Louisiana
Maryland
Missouri
Mississippi
North Carolina
Ohio
Oklahoma
Pennsylvania
South Carolina
Tennessee
Texas
Virginia
West Virginia
*Delivery may be restricted in certain regions.
When you submit your order for a 12×20 metal garage, you'll only need to pay a deposit of 10% to 17% of its total cost. This can be paid either by credit card or check. The remainder of your balance won't be due until your garage has been delivered and installed. We will also email you a copy of the order to review prior to delivery.
*Prices for metal garages are subject to change without notice.
Blueprint drawings of your garage are available via email upon request to aid in obtaining any required building permits in your area. These will require 3 to 4 business days to deliver once you have submitted your request.
Customize and order your brand new 12×20 metal garage online now, or feel free to give us a call at 1-800-488-6903.